Coaches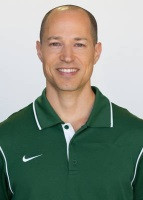 Eyal Zimet | Head Coach
Eyal Zimet enters his third season as the head coach of the Tulane women's beach volleyball team after being hired in July of 2019.
In an unprecedented 2021 season, the Green Wave finished with a 22-15 overall record — the team's first year with 20 or more wins since 2018. Tulane's leading pair, in Addison Hermstad and Samantha Mehlman, earned the AVCA Top Flight Award after finishing 29-8 (1-0 on court one, 12-4 on court two and 16-4 on court three). The duo defeated six ranked opponents and finished the season ranked 11th in the nation on court two (75.0 winning percentage) and ninth in the nation on court three (80.0 winning percentage).
In his first year Uptown, Zimet led Tulane to an 8-3 record on the sand. Four of the team's eight wins were sweeps, while two of its three losses were against the nation's top teams in No. 1 UCLA and No. 2 LSU.
Zimet came to Tulane from Dartmouth College, where he spent four years as an assistant coach with the Big Green women's volleyball team.
Before his time at Dartmouth, Zimet served as both the co-head coach of the beach volleyball team and assistant coach of the indoor volleyball team for four years at the University of San Francisco.
Prior to his eight years spent coaching, the Israel native played volleyball competitively for more than 20 years.
After competing for the Israeli National Team for nine years, Zimet headed to the U.S. to play for the University of Hawaii, where he helped lead the Rainbow Warriors to an NCAA Championship in 2002.
Graduating from Hawaii in 2004, Zimet then participated in the AVP Tour in 2006 and was runner-up for rookie of the year honors. His professional success continued over the next few years, as Zimet was an AVP Brooklyn semifinalist in 2009 and finished in the top 10 in the 2010 team rankings.
During his AVP career, Zimet also developed and implemented conditioning and training programs for many tour professionals while additionally serving as an advisor for several international teams.
His many accomplishments do not stop there, as Zimet also served as the head coach of the Panamanian National Beach Volleyball Team, guiding the program to a silver medal in the FIVB Olympic Qualifier.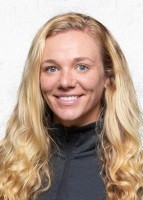 Jade Hayes | Assistant Coach
Hayes comes to Tulane after serving as the assistant coach for the University of South Florida volleyball program during their 2020 season.
Hayes brings a wealth of experience to the Green Wave having been a two-time Missouri Gatorade Player of the Year in high school, Hayes played her first two collegiate volleyball seasons at Missouri. She graduated from Mizzou in 2013 with a bachelor's degree in health sciences/health professions after appearing in 65 matches and 227 sets and transferred to Central Florida for her final two indoor seasons.
At UCF, Hayes accumulated more than 1,000 digs in two seasons, concluding her eligibility on the South Carolina beach volleyball team in spring 2015. She returned to UCF to work as a graduate assistant and director of operations for the Knights' volleyball program and completed her master's degree in interdisciplinary studies at the school in May 2017.
Prior to USF Hayes was the assistant beach volleyball coach at Missouri State University from 2018-2019.
Hayes also hold the title of director of athlete development and success at Mark Burik's Better at Beach volleyball. There, she carries out the mission of bringing high level beach volleyball training to thousands of players through online coaching programs.